...Have been far away from the blogging world and consisted mostly of working steadily at an internship nearby my home. However, now that my schedule doesn't consist of sleeping-working-napping-working some more I not only have time to breath but to cook again too!
This holiday season my parents surprised the family with a trip to Hawai'i - specifically O'ahu in the Disney Aulani resort. I always told myself that when I travel I'd prefer to stay away from the resorts because it insulates you from the real life and culture of wherever you're traveling, but I have to admit, it's pretty nice.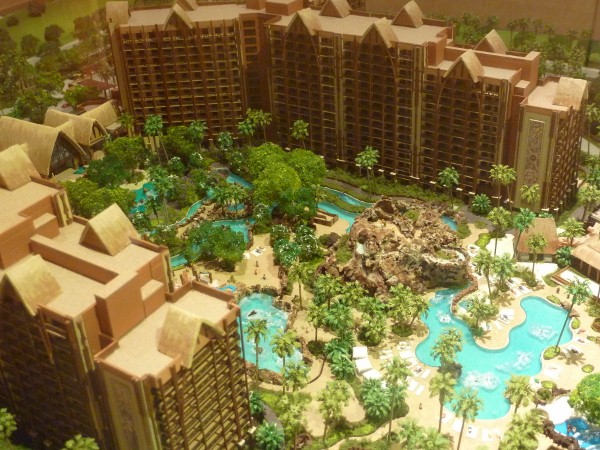 This is the resort, with our own water park in the middle and a private lagoon towards the ocean. I personally suffer from a crippling fear, so swimming in the lagoon is mildly terrifying, but it's amazing to see some of the fish swimming in there. Yesterday alone I saw a school of sardines, a parrot fish, and some minnows. I only hope I don't see a shark! (My boyfriend had the humor to look up the top shark attack beaches, and coincidentally O'ahu is number 1 and 3.) What I do find fascinating about the island other than the pristine beaches and local wildlife is the food. It's such a strange fusion of Asian and local cuisine, and with so much fresh seafood around, I can't wait to try sushi. Our condo is equipped with a pretty decent kitchen so I was able to go shopping and slice into some of the freshest, most perfect pineapple I've ever had and make rockfish with rice and pineapple salsa. Today, our expeditions continue and our plans for the rest of the week include a local farmer's market, a traditional luau (the exact same one my parents went to on their honeymoon here 22 years ago!), and surfing! Expect pictures and recipes galore readers!